Professor JOHN CURTIS GOWAN
TAXONOMY OF CONSCIOUSNESS
http://www.csun.edu/edpsy/Gowan
CONSCIOUSNESS STUDIES: TRANCE, ART AND CREATIVITY
This book is concerned with a taxonomy of the cognitive representation of numinous experience arranged in a hierarchy. The theme of the book addresses itself to the most important issue which exists for man: how to get in touch with the ground of being (the numinous element) without losing ego-consciousness. The taxonomy therefore goes from a state of complete cognitive chaos (such as schizophrenia) through other types of dissociation and trance (which are regarded as prototaxic modes), to a middle ground of parataxic mode which involves some amelioration of the relationship with the conscious ego through successive stages of archetype, dreams, ritual, myth, and art, finally to the syntaxic mode, in which there is some cognitive control (involving creativity, biofeedback, and meditation) among others.

Such an analysis is a continuation of ideas presented in The Development of the Psychedelic Individual. In that volume the explication was given a developmental presentation which is absent from the present book. Instead we have here focused on a more careful examination of the various modes of representation, which may be considered as ascending values of the main parameter.

Apollonian, Faustian, and Promethean man exemplify a paradigm of relationship between the conscious ego in man and what we shall hereafter refer to as "the numinous element," which is the central thesis of this book. This historical relationship is typified in various styles of the human condition in today's world in an associated paradigm of three modes of cognitive relationship to experience.

These modes were discovered independently by Sullivan (1953:xiv) and Van Rhijn (1960), and may be described using the Sullivan terminology as follows: prototaxic (experience occurring before symbols), parataxic (experience using symbols in a private or autistic way), and syntaxic (experience which can be communicated). Sullivan coined the phrase "consensual validation" to characterize the consequent validation of symbolic representation which he pointed out led to healthy development.1

Van Rhijn's theory (1960) is that the subconscious receives a mixed input of stimulus, memory, and libido loadings which is then fed to the higher areas of the cortex. Using Sullivan's terminology, it may percolate through the symbolic level into conscious thought - the most desirable result. If rejected there, it may still find expression through parataxic representation as a presentational sign which includes gesture, body language, myth, ritual, and art. If rejected there, it may still find a lower outlet through prototaxic representation which includes the symptom formation of psychosomatic illness manifestations.

Thus the mental health potentiality of full cognition and the mental illness potential of less than full cognition is reinforced. Less than full symbolic cognition of experience results at best in parataxic and presentational images of art and archetype, which is the organism's way of working off the excess energy unused in full cognition, and at worst in neurosis, and psychosomatic externalization of the misspent energy onto the psyche, body, and immediate environment.


Gowan's Books
Creativity, ESP, and Meditation; the JOHN CURTIS GOWAN Memorial Website of Psychic Phenomena, Mental Health, and Paranormal Psychology

BOOK I:

TRANCE, ART, AND CREATIVITY

A Psychological Analysis of the Relationship Between the Individual Ego and the Numinous Element in Three Modes: Prototaxic, Parataxic, and Syntaxic

Keywords: archetype, art, biofeedback, collective unconscious, creativity, dissociation, dream, drug effects, ecstasy, ESP, glossolalia, hallucination, hypnosis, meditation, myth, mysticism, numinous element, parapsychology, peak experience, psychic, ritual, self-actualization, tantra, trance.

JOHN CURTIS GOWAN
California State University
Northridge, California


BOOK II:

OPERATIONS OF INCREASING ORDER
AND OTHER ESSAYS ON EXOTIC FACTORS OF INTELLECT, UNUSUAL POWERS and ABILITIES, ETC.(as Found in Psychic Science)

Descriptors: Adamic ecstasy, altered states of consciousness, accelerated mental process, apports, auras, clairaudience, clairvoyance, dowsing, empery, elongation, gemeinschaftgefuhl, genius,healing, hologram model, incorruptibility, inedia, invisibility, infused knowledge, jhanas, levitation, mortem excursus, materialization, miraculous sight, non-somnia, poltergeists, precognition, psychometry, psychokinesis, psychic heat and surgery, precocity, reincarnation, siddhis, SHC (spontaneous human combustion), stigmata, telepathy, teleportation, time warp, transfiguration, translation, vision through opaque objects.
by JOHN CURTIS GOWAN
Professor (Emeritus)
California State University, Northridge
A. B., Ed. M., Harvard, Ed. D. UCLA

BOOK III:

DEVELOPMENT of the
PSYCHEDELIC INDIVIDUAL

A Psychological Analysis of the Psychedelic
State and Its Attendant Psychic Powers

JOHN CURTIS GOWAN
California State University
Northridge, California


PAPER:

THE MEASUREMENT OF PERSONAL DEVELOPMENT AND SELF-ACTUALIZATION

THE NORTHRIDGE DEVELOPMENTAL SCALE
J. C. Gowan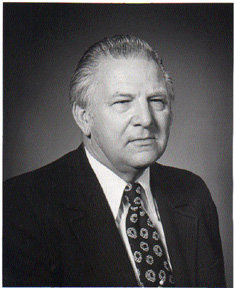 Contents
1. INTRODUCTION I
1.1 SYNOPSIS 1
1.2 THE NUMINOUS ELEMENT 3
1.3 THE THREE ILLUSIONS 10
1.31 Space: The Physical Universe 12
1.32 Time 14
1.33 Ego 16
1.34 Conclusion 17
1.4 THE THREE MODES: PROTOTAXIC, PARATAXIC, AND SYNTAXIC 19

Chapter II: The Prototaxic Mode - Trance

Chapter IIa pages 24-104 (261k) The Varieties of Trance
2. THE PROTOTAXIC MODE: TRANCE 24
2.1 INTRODUCTION 24
2.2 SCHIZOPHRENIA 26
2.21 The Panic-Reaction Type of Boisen 27
2.22 Developmental Forcing and "Positive Disintegration". . 28
2.23 Unstressing 31
2.3 TRANCE 34
2.31 General 34
2.32 Group Trance Dance 43
2.33 Possession Trance 50
2.34 Mediumistic Trance 56
2.35 Shamanistic Trance 60
.351 General 60
.352 Qualifications , Training, Initiation 62
.353 Paraphernalia and Familiars 66
.354 Magic 69
2.36 Hypnosis 70
.361 General 70
.362 Hysteria 77
.363 Autohypnosis, and Autogenic Training 79
.364 Conclusion 80
2.37 Psychedelic Drugs 81
.371 Introduction 81
.372 Effects 84
.373 Mescaline 91
.374 LSD 93
.375 Marijuana 95
.376 Miscellaneous Drugs . . 95
.377 Conclusion . . . . . . . . 96
.378 Delirium . . 97
2.38 Sensory Deprivation . . . 98

Chapter IIb pages 105-173 (220k) Paranormal Effects of Trance
2.4 PARANORMAL EFFECTS OF TRANCE 105
2.41 General 105
2.42 ESP Effects 111
2.43 Hallucinations 117
.431 General 117
.432 Auditory Hallucinations . . 122
.433 Visual Hallucinations . . 122
.434 Hypnagogic Hallucinations . . 123
.435 Hallucinations under Sensory Deprivation 125
.436 Hallucination Associated With the Death of the Agent 127
.437 Critique and Conclusion 128
2.44 Healing and the Conquest of Pain 131
.441 General . . . . . . 131
.442 Folk Healing in South America With Drugs . . . . . . 131
.443 Shamanistic Psychic Surgery . . 132
.444 Hypnotic Control of Pain . . 133
.445 Accelerated Mental Process . . 136
2.45 Mastery Over Fire . . 138
2.46 Psychokinesis and Poltergeist Phenomena . . . . . . . . 144
2.47 The Out-of-Body Experience . . . 146
2.48 Mob Contagion . . . . . 148
2.5 THE AUTOMATISMS OF GLOSSOLALIA AND AUTOMATIC WRITING . . . 152
2.51 Glossolalia 152
2.52 Xenoglossia 161
2.53 Single Limb Trance: Automatic Writing 161
2.6 "HIGHER" TRANCE: A DISPUTED ANCHOR POINT... . 162
2.61 General 162
2.62 Religious Trances 163
2.7 PROTOTAXIC CONCLUSION 167


Chapter III pages 174-244 (223k) The Parataxic Mode - Art
3. THE PARATAXIC MODE: (ART) 174
3.1 INTRODUCTION 174
3.2 ARCHETYPE 178
3.3 DREAMS 185
3.31 Introduction 185
3.32 Physiology of Sleep and Dreaming 186
3.33 Theories of Dreaming 187
3.34 Nightmares 193
3.35 Hypnotic Investigation of Dreams 194
3.36 Dreams and Creativity 195
3.37 Dreams and the Paranormal 199
3.38 High Dreams, Lucid Dreams, Programming Dreams 201
3.39 Conclusion 203
3.4 MYTH 204
3.41 General Introduction 204
3.42 Examples of Myth 209
3.43 Myth and Animals 210
3.44 Totemization of Myth 213
.441 General 213
.442 Talismans 215
3.45 Myth and Ritual 217
3.5 RITUAL 218
3.6 ART 224
3.61 Introduction 224
3.62 Image-Magic 227
3.63 Art as a Representation of the Numinous 230
3.64 Metaphysical Art 235
3.65 Art and Creativity 238
3.66 Conclusion-Art 239
3.7 PARATAXIC MODE CONCLUSION 241


SYNTAXIC MODE: CREATIVITY
Chapter IV: The Syntaxic Mode - Creativity

Chapter IVa pages 245-319 (251k) An Overview of Creativity
4. THE SYNTAXIC MODE (CREATIVITY) 245
4.1 INTRODUCTION 245
4.11 Introduction 245
4.12 The Numinous Element as the Collective Preconscious..... . 250
4.13 The Three Illusions Revisited 257
4.14 The Right Cerebral Hemisphere Function 261
4.15 Siddhis 264
.151 General 264
.152 ESP, Telepathy, Precognition, Psychometry and Accelerated Mental Process 266
.153 Human Auras and Kirlian Photography 267
.154 Healing and Anesthesia from Pain 268
.155 Power over Fire: Psychic Heat 269
.156 OBE, Traveling Clairvoyance, Levitation, Magical Flight 271
.157 Psychokinesis 272
.158 Physiological Aspects: Breathing, Autonomic Processes, Kundalini, Psychic Sound . . 272
.159 Miscellaneous Effects . . 273
4.2 TANTRIC SEX (Jhana-6) . . . . . 274
4.3 CREATIVITY (Jhana-5) . . . . . 277
4.31 Introduction . . . . . . . . . 277
4.32 The Importance of Symbolization in Verbal Creativity282
4.33 Creativity as Cognitive, Rational, and Semantic .... 286
4.34 Creativity as Personal and Environmental . . . . . . . 287
4.35 Creativity as Psychological Openness . . . . . . . . . . 290
.351 General . . . . . . 290
.352 Openness Facilitated by Hypnosis . . 293 .
353 Openness Facilitated by Drugs . . 295
.354 The Role of ESP in Creativity . . 296
.355 Dreams and Creativity . . 297
4.36 Creativity and the Preconscious . . 300
4.37 Creativity as Evidence of Mental Health and Self -Actualization . . . . . . . . . 303
.37a Introduction . . 303
.37b General Research on Self-Actualization . . 304
.37c Joy, Content, and Expectation of Good . . . 306
.37d Serendipity . . 306
.37e Increased Control over Environment . . . . . . . . . . 306
.37f Sense of Destiny . . . 307
.37g Acceptance of Self, Others, Nature . . . . . . . . . . . 307
.37h Spontaneity . . . . . . 307
.37i Detachment and Autonomy . . 307
.37j Gemeinschaftgefuhl (Brotherly Love) . . 308
.37k A Philosophical and Unhostile Sense of Humor . . . 308
.371 Psychological and Semantic Flexibility . . 309
.37m The "Witness Phenomenon . . . 309
4.38 Creative Organization: General Systems Theory . . . . 310
4.39 Conclusion

4.4 BIOFEEDBACK (Jhana-4) 314
4.41 General Introduction 314
4.42 Alpha Wave Training and Its Implications for Meditation 316
4.43 Alpha and Creativity 319

Chapter IVb pages 320-391 (234k) Orthocognition, Meditation, and Higher Stages
4.5 ORTHOCOGNITION (Jhana-3) 320
4.51 General Principles 320
4.52 Is Orthocognition Moral? 327
4.53 Orthocognition Compared 328
4.54 Orthocognition as Healing 330
4.6 MEDITATION (Jhana-2) 332
4.61 General Information 332
4.62 Nichiren Shoshu 337
4.63 Transcendental Meditation 338
4.64 Psychocatalysis 340
4.65 Arica 341
4.66 Zen 342
4.67 Vedanta 344
4.68 Integral Yoga 345
4.69 Conclusion 348
4.7 PSYCHEDELIA AND ECSTASY 351
4.71 Response Experiences (Jhana-1) 358
4.72 Adamic or Time Ecstasies ("Access" or Jhana 0) 361
4.73 Knowledge Ecstasy (Jhana 1) 366
4.74 Knowledge-Contact Ecstasy of Degree I (Jhana 2) 369
4.75 Knowledge-Contact Ecstasy of Degree 2 (Jhana 3) 373
4.76 Knowledge-Contact Ecstasy of Degree 3 (Jhana 4) 373
4.77 Conclusion

4.8 THE UNITIVE STAGE
375
4.81 Ineffable Contact (Jhana 5) 4.82 Transcendental Contact (Jhana 6)
4.83 Ineffable Union (Jhana 7) 4.84 Transcendental Union (Jhana 8) 4.9 CONCLUSION